Our People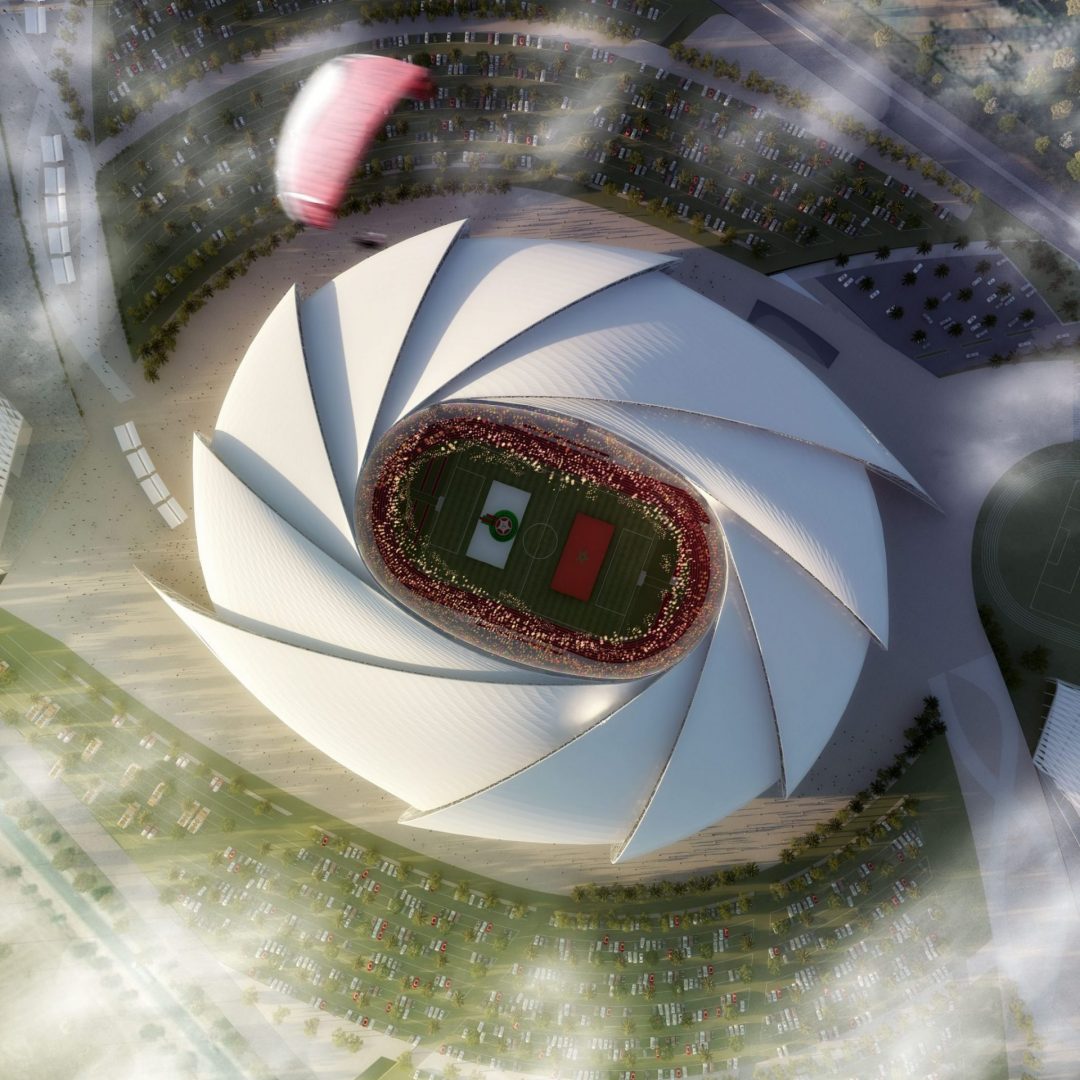 Jamal LAMIRI ALAOUI
Founder
Established his work in 1985, Mr. Jamal's Companies are an award-winning company headed by him and offering complete design and construction supervision solutions. Based in UAE, Morocco, and France, those organizations covers many design sectors, including master planning, architecture, urban design, engineering, landscape, through to interior design.
Brice, Driss Lamiri
Vice Chairman - UAE Office
Brice is an Architect – with more than 8 years of experience. Brice joined JLA Group in 2014. His main areas of focus are master planning, urban landscape, commercial, residential buildings, and interiors. Throughout his studies in New York and Paris, and his professional experience in both countries, Brice has enriched his technical and managerial skills.
Wissam Madi
Morocco Office Director
Since his integration within JLA STUDIO in 2005 as Design Architect, he had the opportunity to move through a full range of project that goes from the individual villa, residential complexes, resorts, and large equipment. Currently, he works as a chief project manager who is dealing with all the administrative, architectural and technical interfaces of the projects.
Morocco office
Principals
Karim LAMIRI ALAOUI:
Architect construction manager
Graduated in 1988, from the DESA School of Paris, he practiced architecture profession in his own practice from 1989 to 1999, He has joined the Cabinet JLA STUDIO in 2000, where he had the opportunity to participate as Architect Project Manager at a large number of major projects and in Morocco.
Graduated in 2006 from the National School of Architecture in Rabat, he practiced architecture profession in both agencies before joining the Cabinet JLA STUDIO in 2008, where he had the opportunity to participate as Architect, project manager to large projects of Architecture.
Graduated in 2007 from the National School of Architecture in Rabat, she practiced architecture profession in both agencies before joining the Cabinet JLA STUDIO in 2009, where she had the opportunity to participate as Architect to a large number of projects of Architecture and Urbanism major in Morocco.
Senior Associates
ABDEL FATTAH DERKAOUI
Technical Manager
1992: Diploma of the School of Technicians under the Ministry of the Interior in Kenitra Specialty: Architecture and Urbanism He is a senior technician at JLA Studio, with 23 years of experience in various residential and tourism projects in Morocco. Mastering ArchiCAD, Photoshop, 3DS software
El Mustapha DIDOUCH
Technical Manager
Graduated in 1998, he practiced architecture profe2005, where he had the opportunity to participate as Architect at a large number of architecture projects and major Urbanism in Morocco and UAE.
UAE office
Principals
Rami abu Sarhan
Senior Structural
Over 12 years' experience and successful track record as a Civil/Structural Engineer in various types of projects and different fields of civil engineering. A disciplined and proactive HSE Professional, well experienced and proficient in Assessing, Implementing and Monitoring HSE Management Systems.
Ahmed El Wakeel
Senior Mechanical Engineer
Ahmed Elwakil has thirty (30) years experiences in supervision of design and execution of mechanical works (HVAC, Plumbing, Fire Fighting ,lefts, Irrigation ,Kitchen Equipment, Swimming Pools, Gas system ,BMS, District cooling, VRF system, Solar heating system & Hydraulic system) for different projects types, residential commercial ,High rise buildings, modern schools, Mass Housing Development Project, Housing Complex, hospitals, Mosques & Government buildings. Experience in review design of preliminary and final tender documents (specification, drawings, quantities ... etc.) for Mechanical works according to international codes.
Bousaina Choman
Senior Electrical Engineer
With More than 17 years of extensive professional experience in the field of Electrical Engineering, Bousaina is always progressing professionally and doesn't sit on her qualifications and experience, instead she embraces new methodologies and strategies to remain competitive in the market.
Omar Falah
Architect-Project Manager
Omar is a Site Project Designer, Supervisor and Estidama Pearl Qualified Professional (PQP) with more than 10 years of experience. He is one of the team who manage, develop and supervise the design and the project details from project commencement to handing over through project life stages; He is also one of the team managing submissions to the concerned authorities according to their regulations and procedures. Omar has attended Arabic Urban Heritage Master degree at Arab Scientific Heritage Institute – Aleppo University (which is the one and only Arab heritage research institute in the middle east).
Senior Associates
Jovencio Quilaosin
Architect
Jovencio has more than 15 years international experience and involvement in commercial, residential, hotels, mixed use developments, health care, community facilities and urban planning. Committed to quality and an advocate of sustainable design.
Over 8 years' experience as conscientious Architect with strong practical and technical skills and five year long experience in the field of architecture and design
K.R. Venkataperumalraja
Structural Technical Manager
A competent professional with more than 18+ years of total experience in CAD/BIM (Revit) design, detailing, project management, tender and liaison worked with design lead consultant's and main contractor's firms.